It is said that Google talk uses Jabber protocol to communicate.
However, Google talk has more flexible ways to connect:
1. Using Jabber standard tcp port 5222.
2. Using TLS port 443.
3. Using web chatting on port 80.
So you will not able to block Google talk by simply blocking Jabber standard port. And 443, 80 ports are essential internet ports which shall not be blocked.
WFilter makes it simple to block google talk. Google talk connections can be identified and blocked by signature matching. And all these can be done just by one click as below: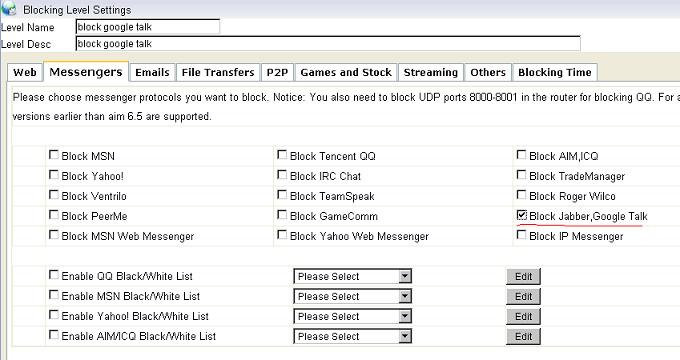 More information, please refer to: http://www.imfirewall.com/en/protocols/Jabber.htm.