Google Talk (GTalk) is a free Windows and web-based application for instant messaging and voice over internet protocol (VOIP), offered by Google Inc. You may use "Google Talk" to send instant messages, transfer files, make PC-to-PC calls and audio conferencing.
However, sometimes you may want to block usage of google talk on company network. This tutorial will guide you to block google talk using WFilter.
Though instant messaging between the Google Talk servers and its clients uses an open protocol XMPP, it is more complicated and flexible than XMPP.
Google talk uses several ports to connect to its server:
1). Using Jabber standard tcp port 5222.
2). Using TLS port 443.
3). Using web chatting on port 80 in gmail.
So you can not block Google talk by simply blocking Jabber standard port. WFilter makes it simple to block google talk. Google talk connections can be identified and blocked by signature matching.
The below examples demonstrates blocking of google talk.
1. Blocking of Google talk and gmail chat
Set a blocking policy in WFilter to block jabber and google talk: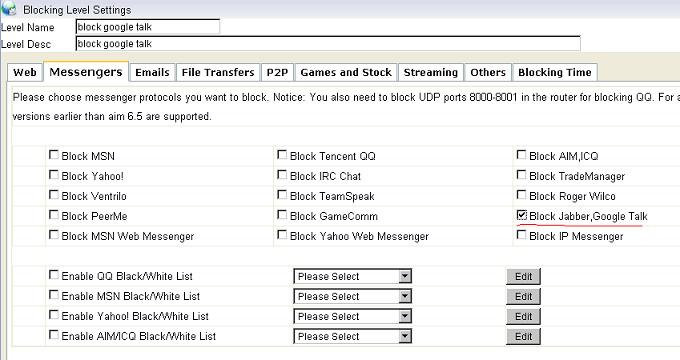 Blocked Google talk: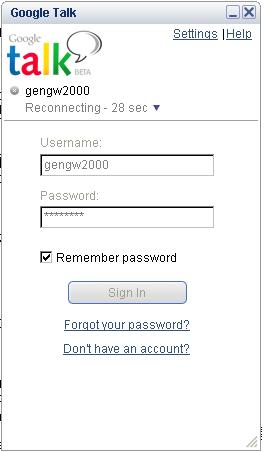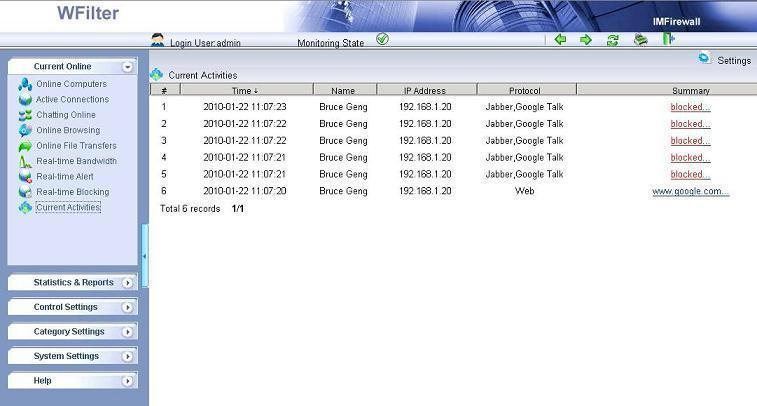 2. Block file transfer of Google talk
You also can block file transfer of Google Talk in WFilter. This will block file transfer of google talk without blocking of normal google talk text messaging.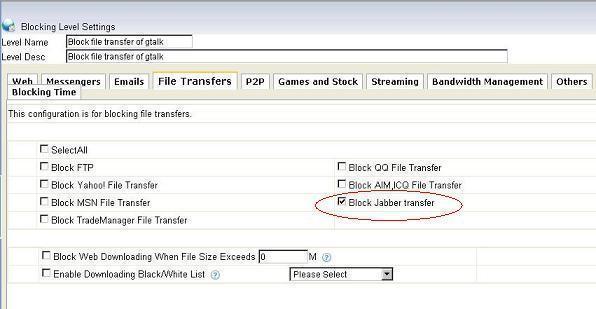 More information, please check "WFilter Enterprise".
Other related links:
How to block internet downloading?
How to monitor internet usage on company network?
Internet monitoring software for business
How to filter web surfing?
How to block websites and restrict internet access?
How to Block Bittorrent and bitcomet?
How to block msn file transfer?
How to block certain websites to save your productivity?
How to block AIM using WFilter?