WFilter can be used to block sending/receiving emails, block sending attachments and filter email accounts. And you only need to install WFilter in one computer to monitor all computers in your network.
This tutorial will guide you to block outgoing emails with attachments.
This feature can block sending of emails with attachments via SMTP protocol.
1.1 Add a new blocking level, as in the below figure:

1.2 Set a proper "Level Name" and "Level Desc", check "Block sending emails with attachment(s)", as in Figure 2: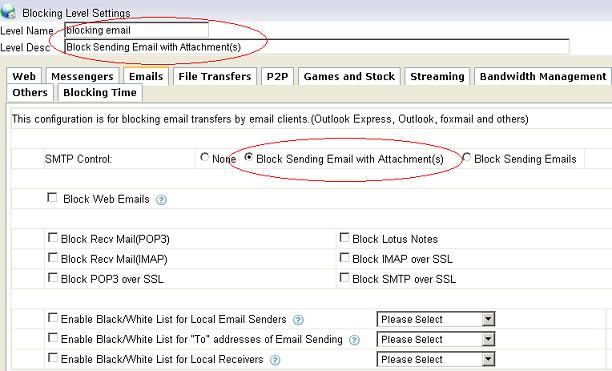 1.3 Apply this new blocking level to certain users in "User-computer Table", as in the below figure:

1.4 Emails with attachment(s) will be blocked, as in Figure 4: