Hypertext Transfer Protocol Secure (HTTPS) is a combination of the Hypertext Transfer Protocol with the SSL/TLS protocol to provide encryption and secure (website security testing) identification of the server. It uses port 443. HTTPS connections are often used for payment transactions on the World Wide Web and for sensitive transactions in corporate information systems.
As more and more websites provide both HTTP and HTTPS access. For example, facebook.com can be access both from "http://www.facebook.com" and "https://www.facebook.com". So you can not block facebook completely until both http and https are blocked. However, HTTPS are widely used in payment transactions, web email authentication …, so block all HTTPS traffic will not be a good choice.
"WFilter Enterprise" provides you a "HTTPS black/white List" for you to filter HTTPS websites by its domain name.
First, enable "HTTPS Black/white List".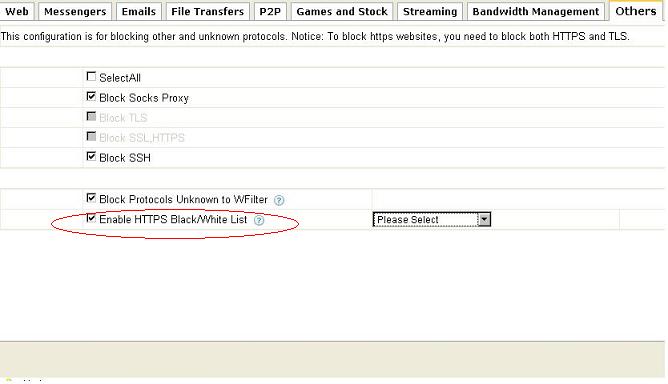 Second, add HTTPS domains in the black list.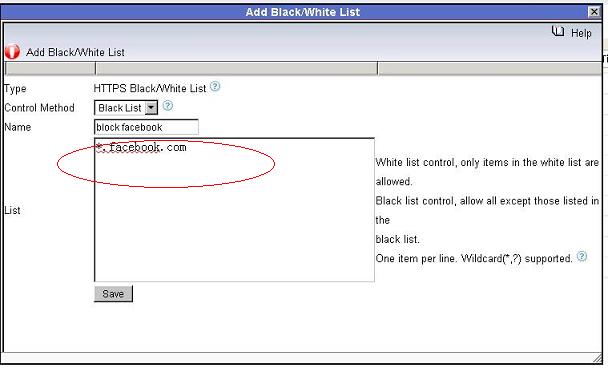 More information, please check "WFilter Enterprise".
Other
related links:
How to block
internet downloading?
How
to monitor internet usage on company network?
Internet
monitoring software for business
How to filter web
surfing?
How to block websites and restrict internet access?
How to Block Bittorrent and bitcomet?
How to block msn file transfer?
How to block certain websites to save your productivity?
How to block AIM using WFilter?