All internet packets are required for WFilter to parse network activities. However, the ESET personal firewall blocks non-local computer network packets by default. Therefore, when the ESET personal firewall is enabled, WFilter can not monitor itself computer because other computer's network packets are all blocked by ESET.
To make WFilter work with ESET personal firewall, you need to adjust the firewall settings.
The following example demonstrates how to configure ESET Smart Security 5.0:
1. Click "Setup" -> "Network" in ESET.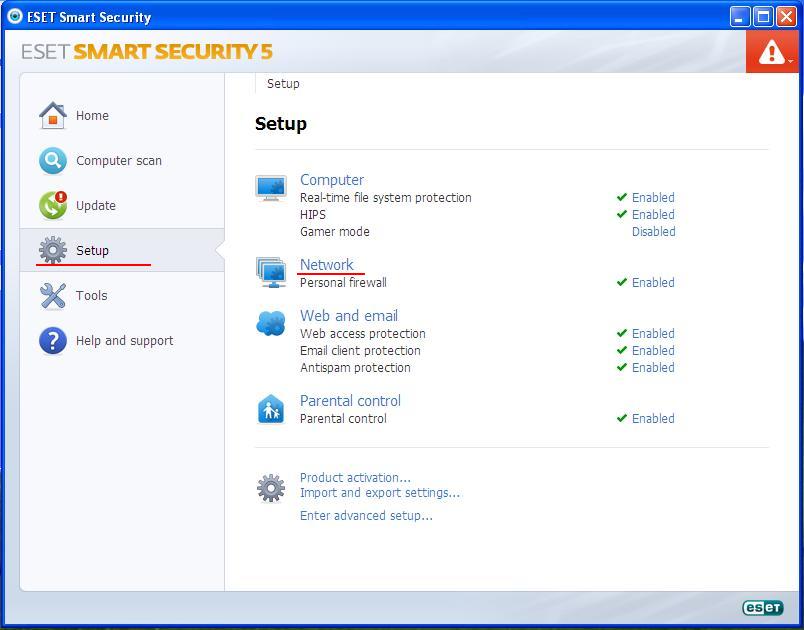 2. The filtering mode shall be "interactive filtering mode".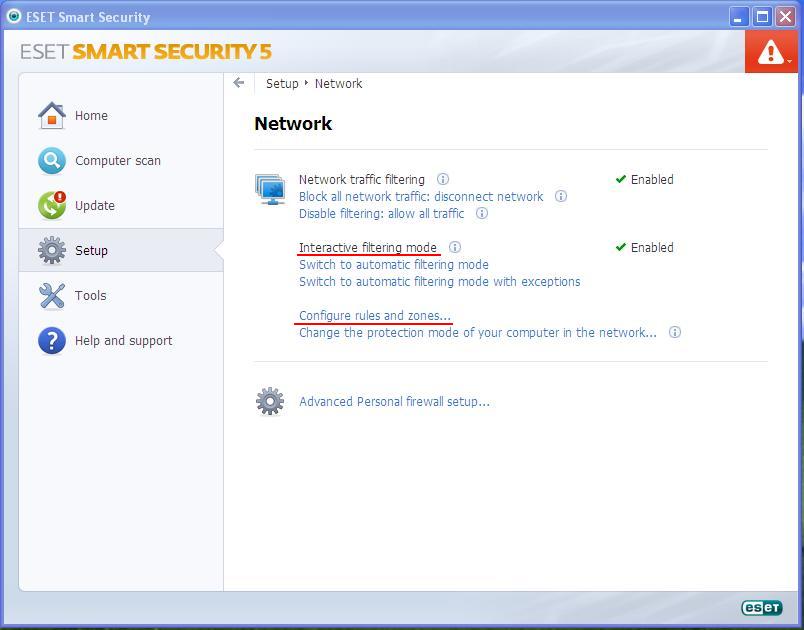 3. Click "Configure rules and zones…" to set the rules.
In "Toggle detailed view of all rules" view, click "new" to creat a new rule.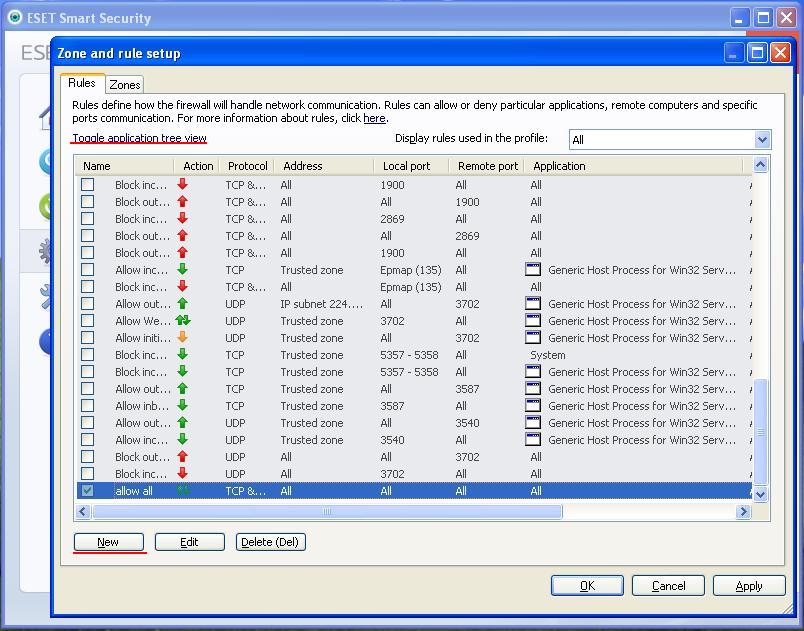 The new rule is set to allow all TCP&UDP traffic. All other rules shall be disabled.
Direction: Both
Action: Allow
Protocol: TCP & UDP
Profile: For every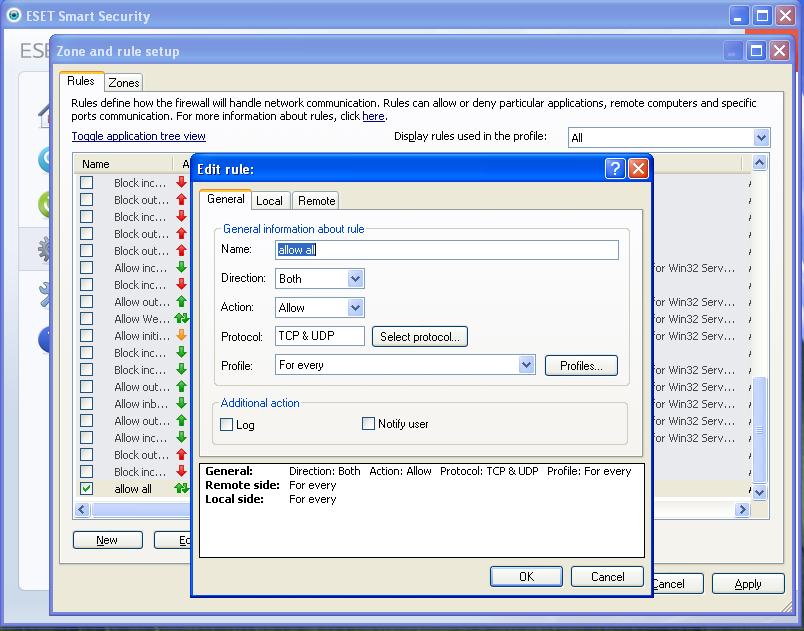 4. In "Advanced Personal firewall setup…"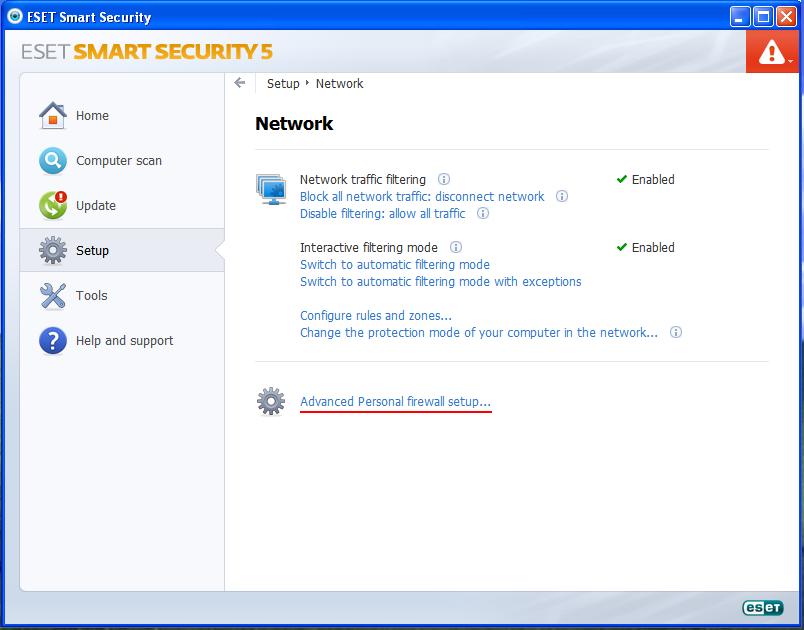 Uncheck "Check TCP connection status" in "Packet inspection" section of "IDS and advanced options".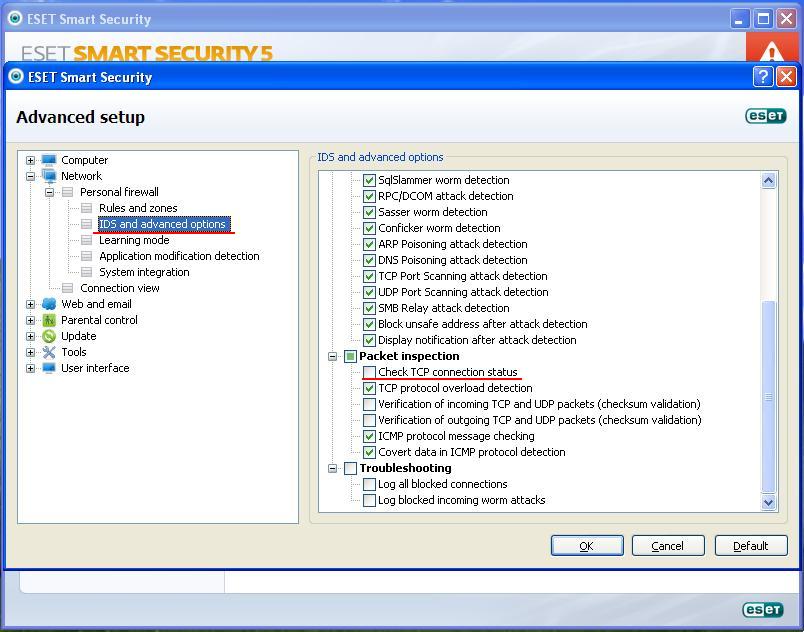 Now your WFilter shall be able to work.
More information of disable ESET firewall, please check: http://kb.eset.com/esetkb/index?page=content&id=SOLN2113