Since youtube video streaming can consume a lot bandwidth, you might want to block youtube access during working hours. This tutorial will guide you to setup an internet policy to block youtube access at work with WFilter 4.0 version.
You can block youtube at different levels:
Block youtube access completely.
Block youtube access during working hours.
Block youtube videos, but allow youtube website.
1. Block youtube website completely
You can block youtube with WFilter's "Website black list", as shown in below figure: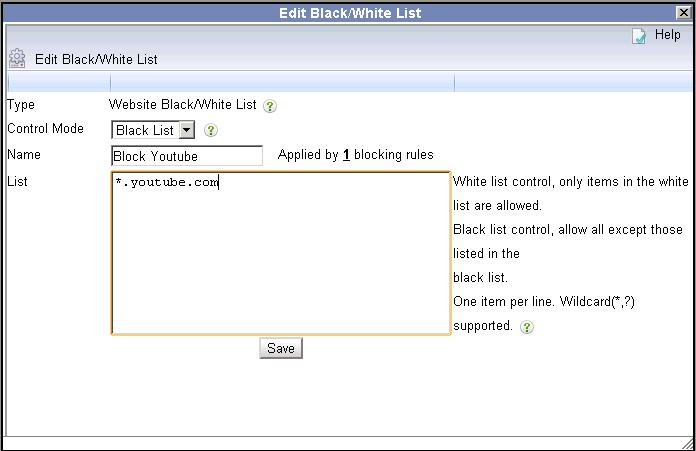 You also can block youtube by blocking the "Streaming Media" website category. All streaming websites in WFilter url database will be blocked.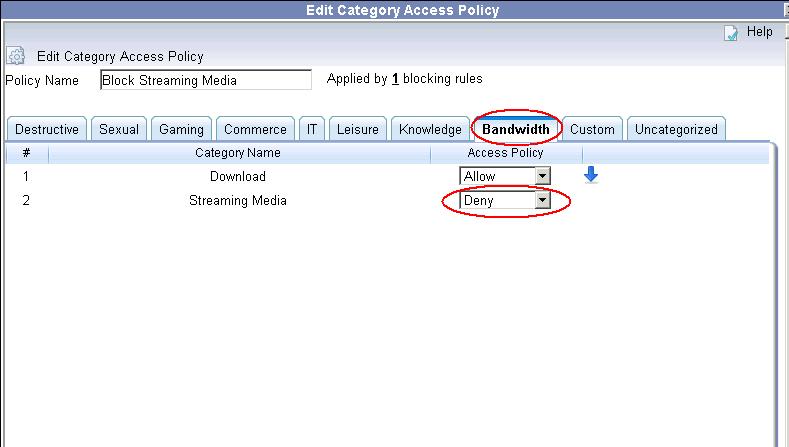 Access blocked.

Because youtube also provides HTTPS access, you need to enable a HTTPS black list to block HTTPS access of youtube.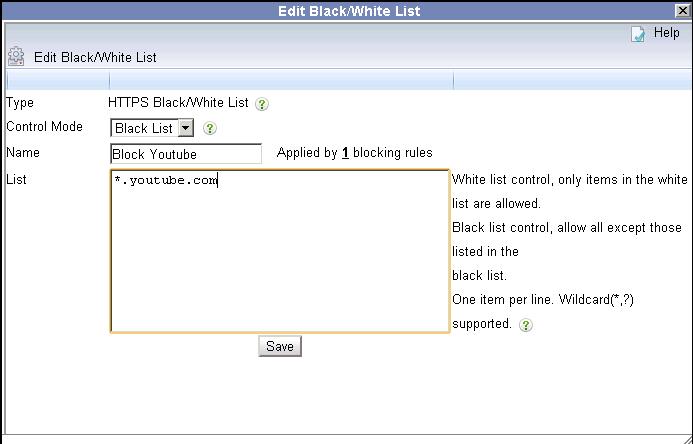 HTTPS access blocked.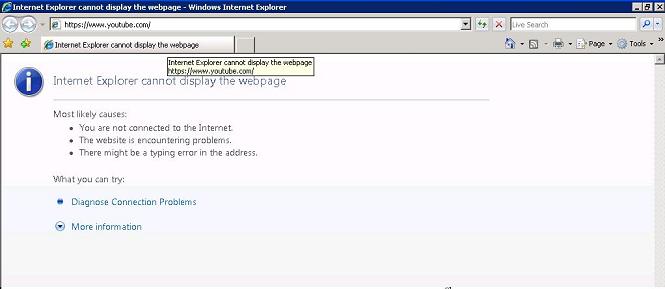 2. Block videos, but allow website access
If you want to allow youtube website, but block all videos. You can enable the "Block Online HTTP Video and Downloading of Video Files" option to do it.