XMPP-based software is deployed on thousands of servers across the Internet and by 2003 was used by over ten million people worldwide, according to the XMPP Standards Foundation.
Because some organizations want to archieve employees chat messagers in their network, from version "en.3.3.174″, WFilter added support of recording jabber messages.
However, since the default traffic of XMPP clients is encrypted and compressed, to enable WFilter to monitor chat messages of Jabber client. You need to disable encryption and compression in jabber server settings.
Let's take openfire as an example.

First, disable SSL/TLS in "security settings".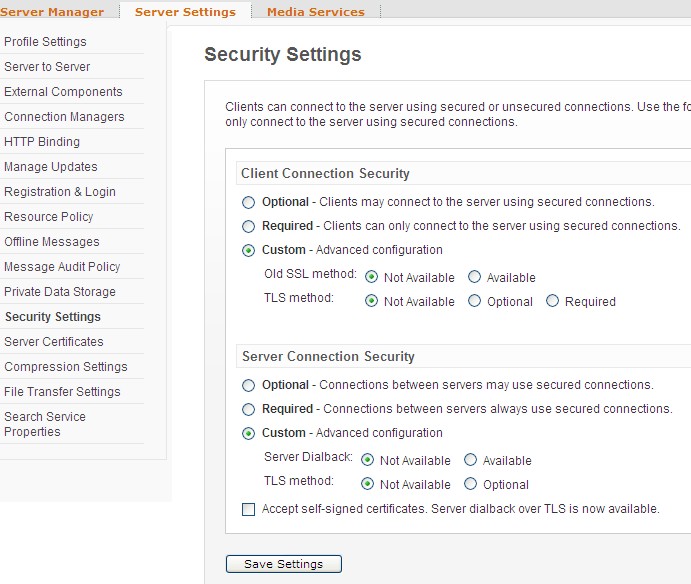 Second, disable compression in "compression settings".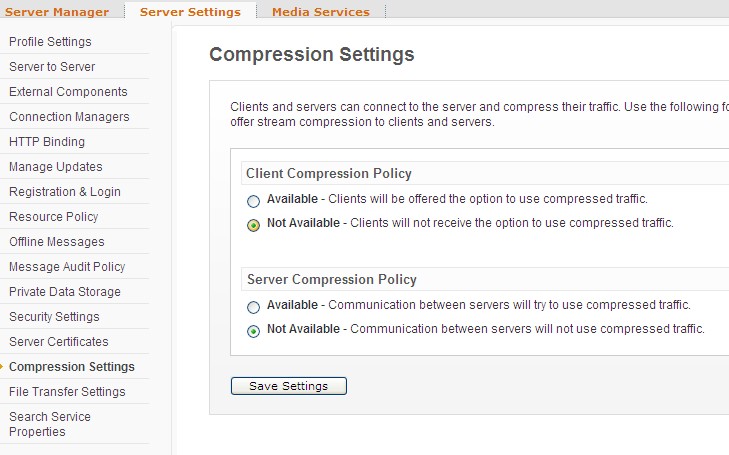 Now, Jabber(XMPP) messages will be recorded in WFilter.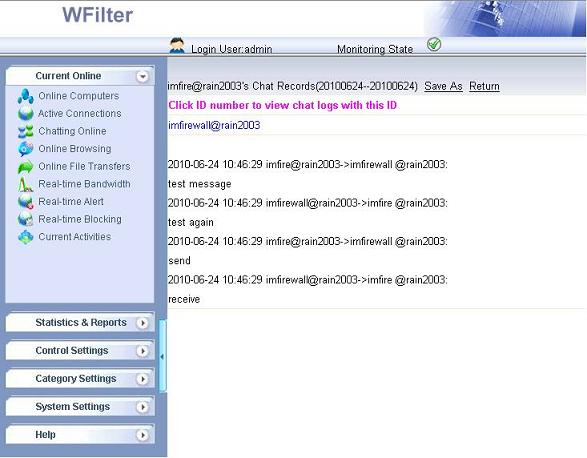 More information, please check "WFilter Enterprise".
Other related links:
How to block internet downloading?
How to monitor internet usage on company network?
Internet monitoring software for business
How to filter web surfing?
How to block websites and restrict internet access?
How to Block Bittorrent and bitcomet?
How to block msn file transfer?
How to block certain websites to save your productivity?
How to block AIM using WFilter?