In a recent update of WFilter NG firewall, we have re-designed the "bandwidth shaper" feature. Now "bandwidth shaper" becomes easier to be understood and configured.
Let's take a look.
The shaper rules list:

Bandwidth shaper policy: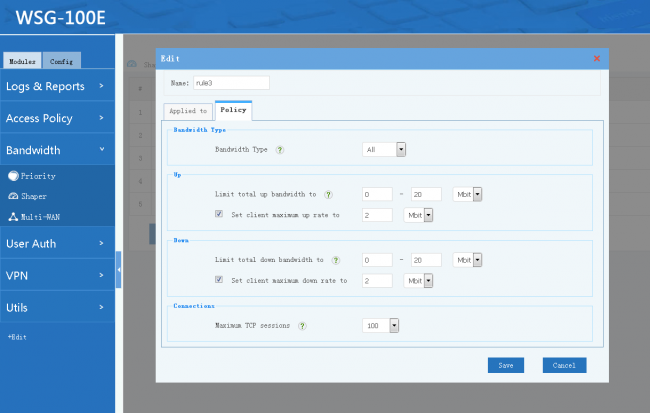 In each policy, you need to define total UP and DOWNLOAD bandwidth for this rule. If this rule is applied to multiple clients, all the clients share the defined TOTAL bandwidth. Please note: " the minimum bandwidth defines the static allocated bandwidth, while the maximum bandwidth is dynamic allocated."
All clients applied by this rule have fair bandwidth sharing. You may also enable "client maximum rate" if you want to limit bandwidth rate for each IP.
In "ISP" module, the "Rate Limit" policy has the same settings as "bandwidth shaper", as described in above.