This article introduce you to block "Online Games" in WFilter 4.1 .
1. New a blocking level in "Policy Settings->Blocking Levels", enable 'Block webpages by categories' and click 'New':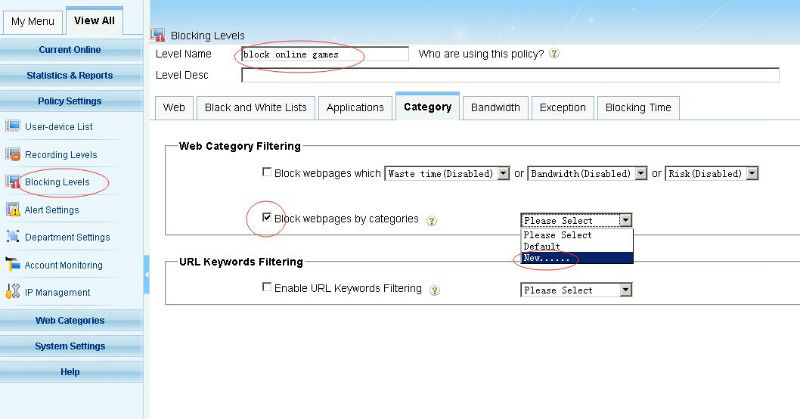 2. Edit Webpage Category Policy :

3. Apply this blocking level to computer: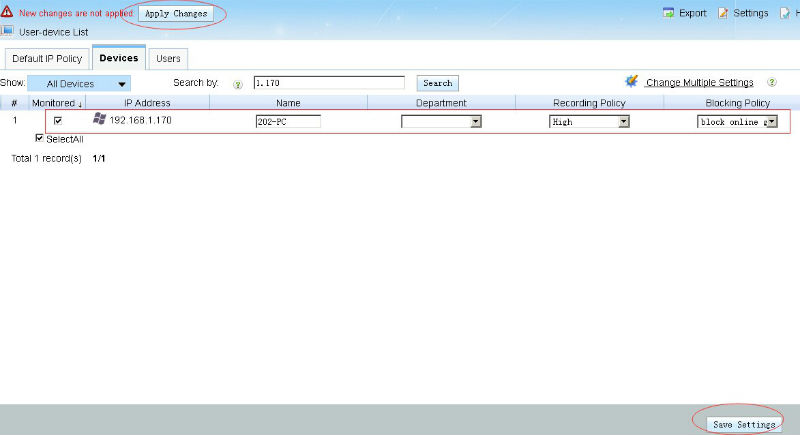 4. Check result(e.g http://www.4399.com):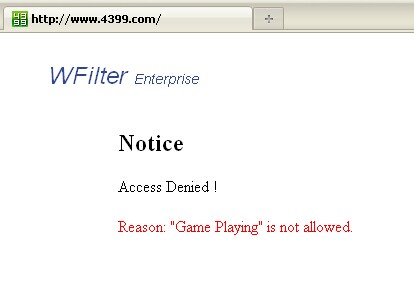 And you can check blocking record in 'Current Online-Realtime Blocking'.