For security purpose, you might want to block employees file uploading to internet on your network. However, since there are so many tools can be used for uploading, it is extremely difficult to block them all.
Files can be uploaded in various ways:
1. Upload to certain websites, eg: webmail, file sharing websites…
2. Using msn/yahoo/icq messengers to send files.
3. Email attachments.
4. FTP
5. Other third party tools.
WFilter provide a simply solution to block file uploading on company networks. Using WFilter, you can block file uploading and file transfers of all computers from ONE computer.
This tutorial will guide you to block file uploading using WFilter.
First, block file uploading to websites.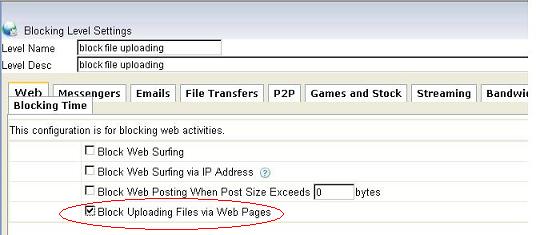 Please notice "block uploading files via web pages" only works on HTTP websites. To control HTTPs websites, you can use "HTTPS black/white list" in "Others" of WFilter.
Second, block email attachments.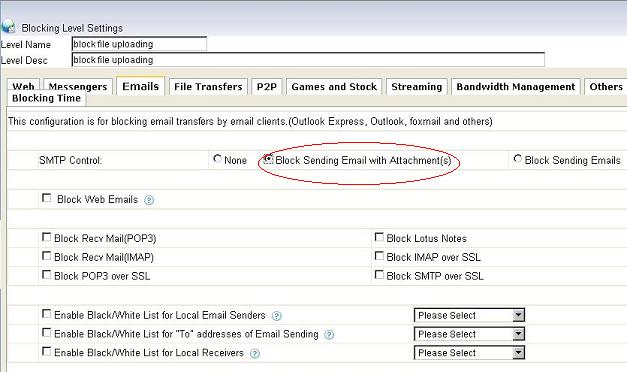 Third, block FTP and file transfer via messengers.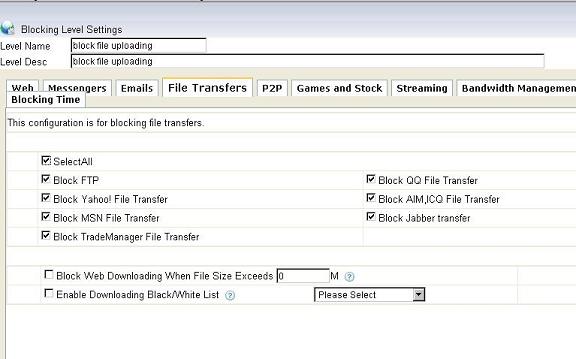 Last, block unknown protocols.
Blocking unknown protocols blocks file uploading using other unknown third party programs.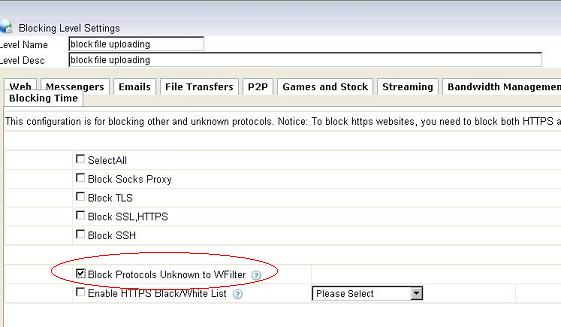 More information, please check "WFilter Internet Content Filter".