Unmanaged websites surfing is killing your productivity. Employees may spend hours to read news, watch online video and play online web games.
So, to save productivity, it is necessary for organizations to block certain websites and restrict internet access.
You need to implement an internet policy as:
1. Only work-related websites are allowed during work time.
2. Destructive websites like violence, adult, shall be blocked always.
3. Downloading websites shall be blocked to save bandwidth if you are suffering from slow internet speed.
However, in today's internet, a website can not be blocked only by blocking its ip address or domain. It is still accessable by:
1. Open proxy servers.
2. Third party tunneling proxy service.
3. Tunnel VPN service.
To make your blocking effecient, you also need to block certain proxy/tunneling protocols.
WFilter makes it simple to block websites and proxy service.
1. Filter certain websites

You can filter certain websites by "website black/white list" and "website category":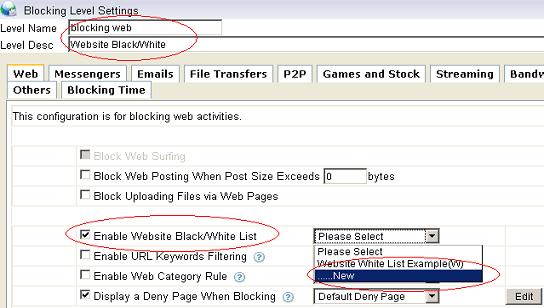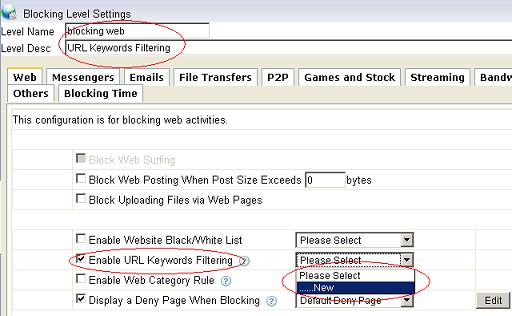 2. Block Proxy Service and VPN protocols.
WFilter supports proxy protocol transparently. No addtional setting is required to block open proxy server.
You may setup a "HTTPS black/white list" to block unwanted VPN.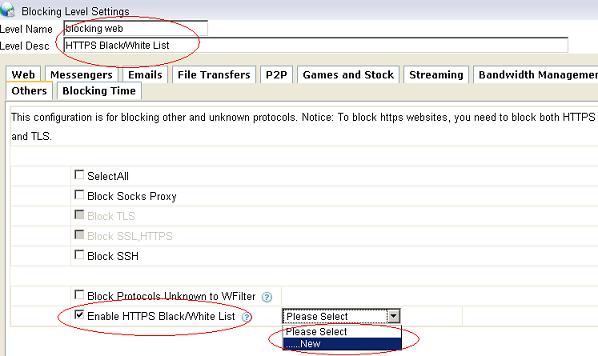 More information, please check "WFilter Enterprise".
Other related links:
How to block video streaming on company network?
How to block internet downloading?
How to monitor internet bandwidth?
How to monitor internet usage on company network?
Internet monitoring software for business
How to filter web surfing?