This post will demonstrate the steps to block website categories of network clients, with WFilter internet content filter(WFilter ICF 4.1).
WFilter contains an integrated URL database, which includes about 60 website categories. With website category filtering features, you can block certain categories by a few clicks. This website category filtering feature is also available in WFilter NG firewall.
1. Add a new blocking policy
New a blocking policy in "Policy Settings"->"Blocking Levels". In "Category", you need to check "Block webpages by categories". Then click "New…" in the dropdown list.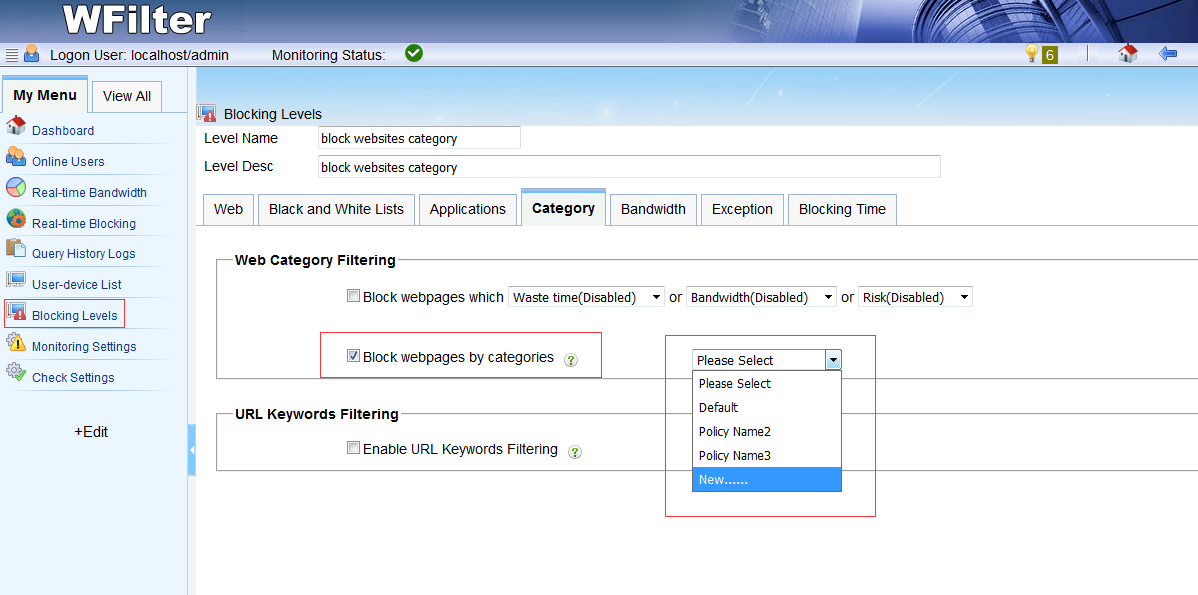 2. Block certain categories.
To block a website category, you simply need to set "Access Policy" to "Deny" . In this example, we set "Sexual" sites to "Deny".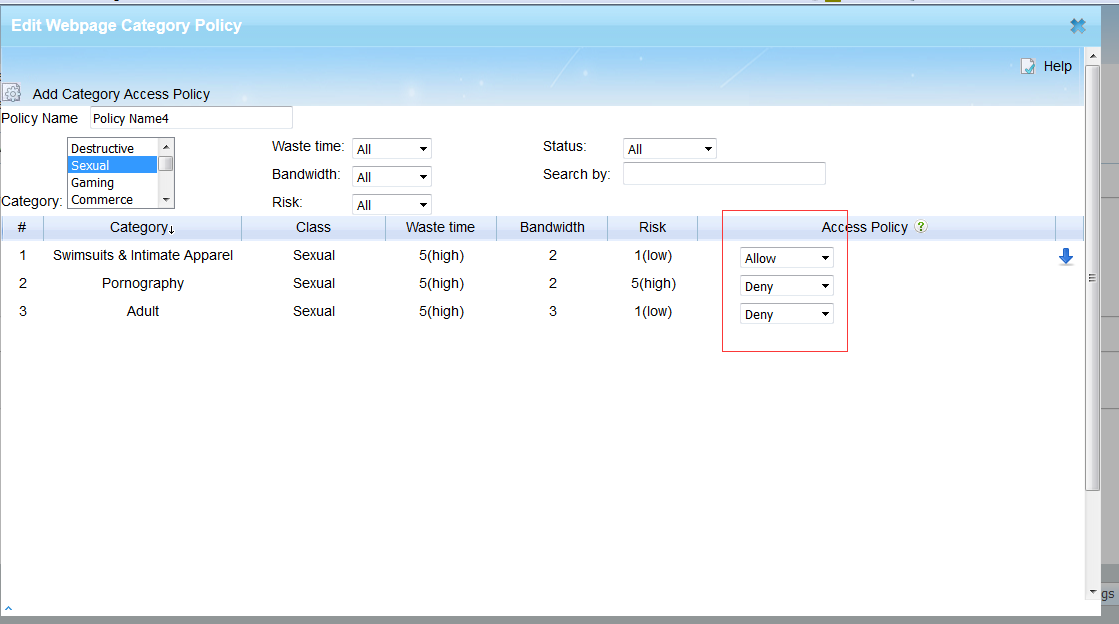 3. Apply this blocking policy.
In "user-device list", set default "blocking policy" to the new added "block websites category" policy. So all network clients will be blocked.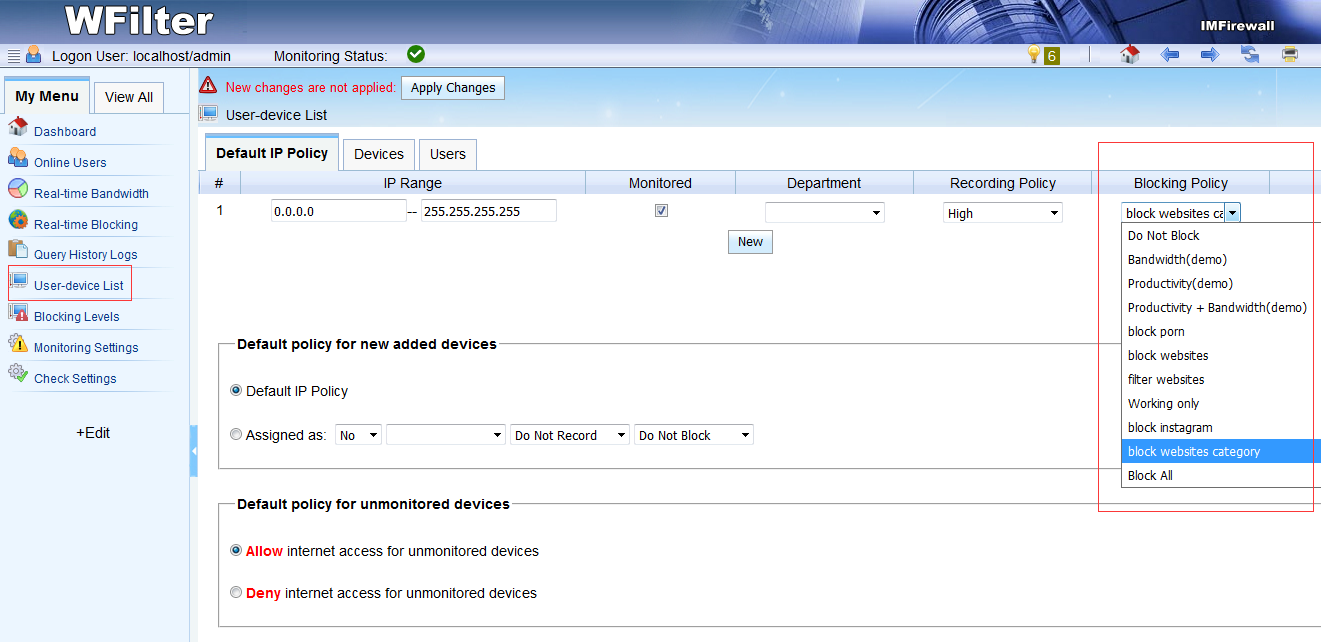 4. Check the blocking.