Nowadays, most business networks provide WiFi service. However, WiFi makes it more difficult for IT administrator, because:
There are much more devices in network.
Various operation system(IOS, Andriod, Windows).
Most wifi clients have dynamic ip addresses.
Can not distinguish pc and mobile phone.
Can not identify mobile users.
WFilter can help you to override these issues, and get your WiFi network manageable.
1. Identity Client Operation System
In "realtime bandwidth", "online users" of WFilter, you can get a clients list, with IP, MAC, OS…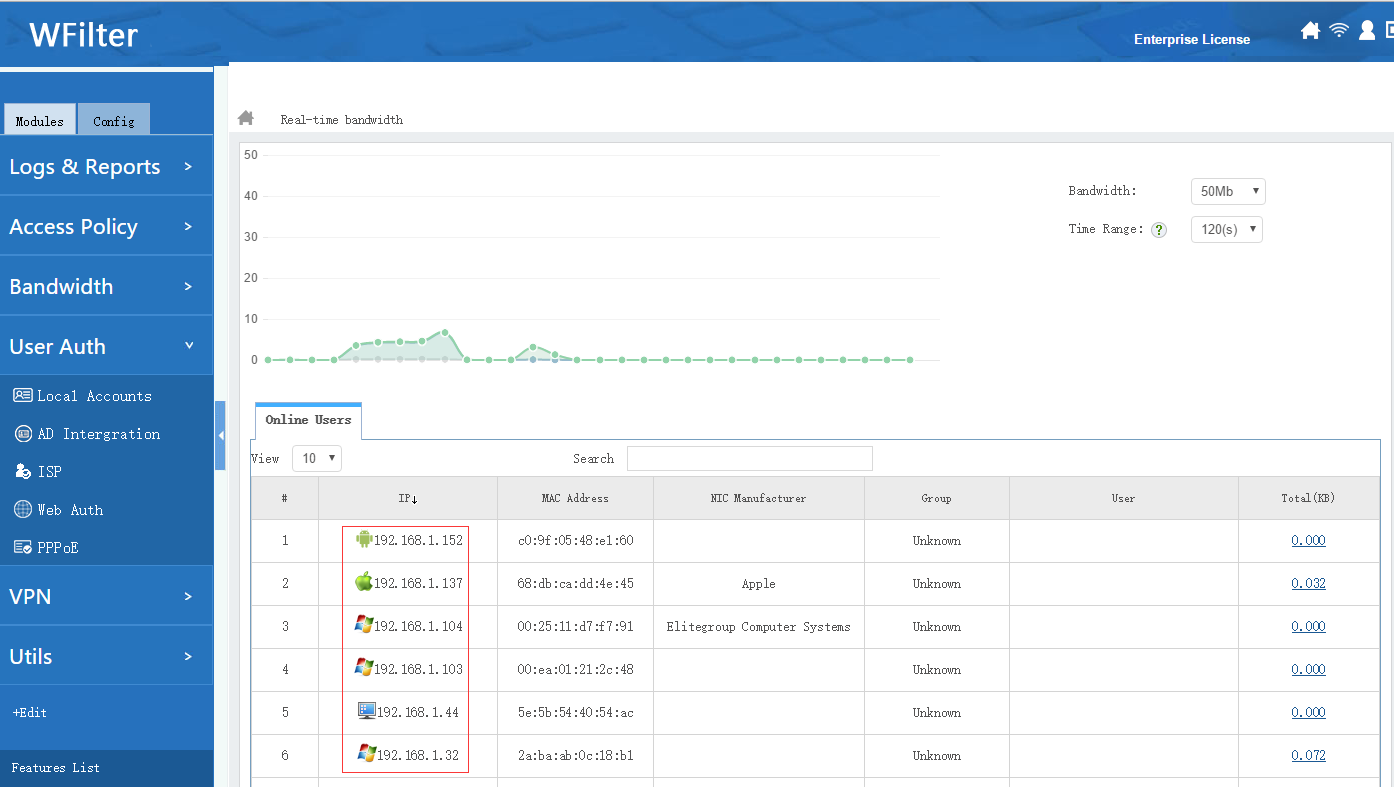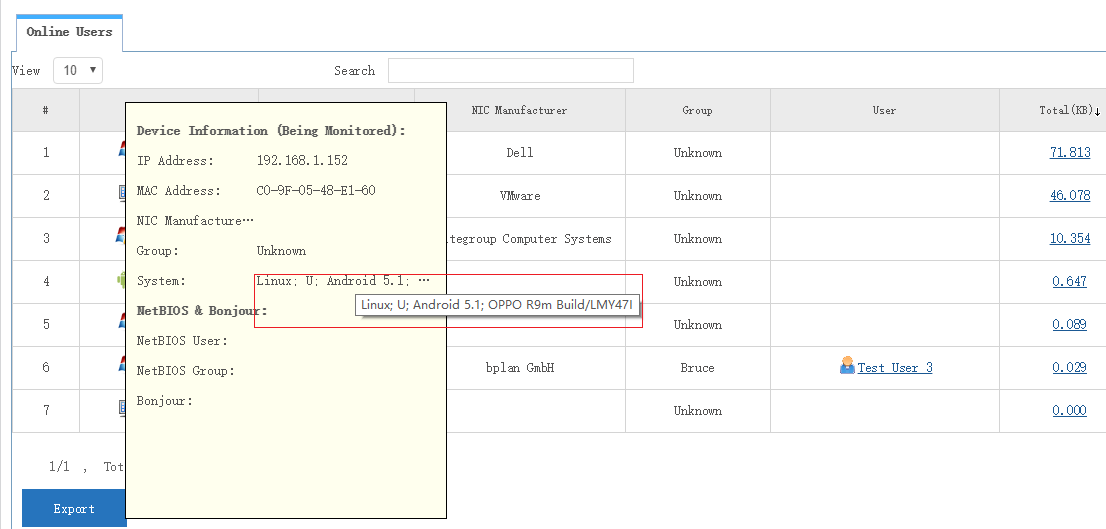 2. Various Authentication Solutions
IP-MAC Binding, only bound ip-mac pairs have internet access. Please check:  IP-MAC Binding
Web Authentication, only authenticated users have internet access. Please check:  Web Auth
3. Blocking, filtering and recording
You can set internet access policy by IP addresses, MAC addresses and usernames. In a DHCP network, you can set policy based on MAC addresses, so changing of IP has no influence.
In the recording feature of WFilter, you also can track internet usage( web activities, email activies) of Wi-Fi clients. Even mobile phone brand and model can be detected.
WFilter NGF also have a powerful report&statistics system to get detailed web/bandwidth reports.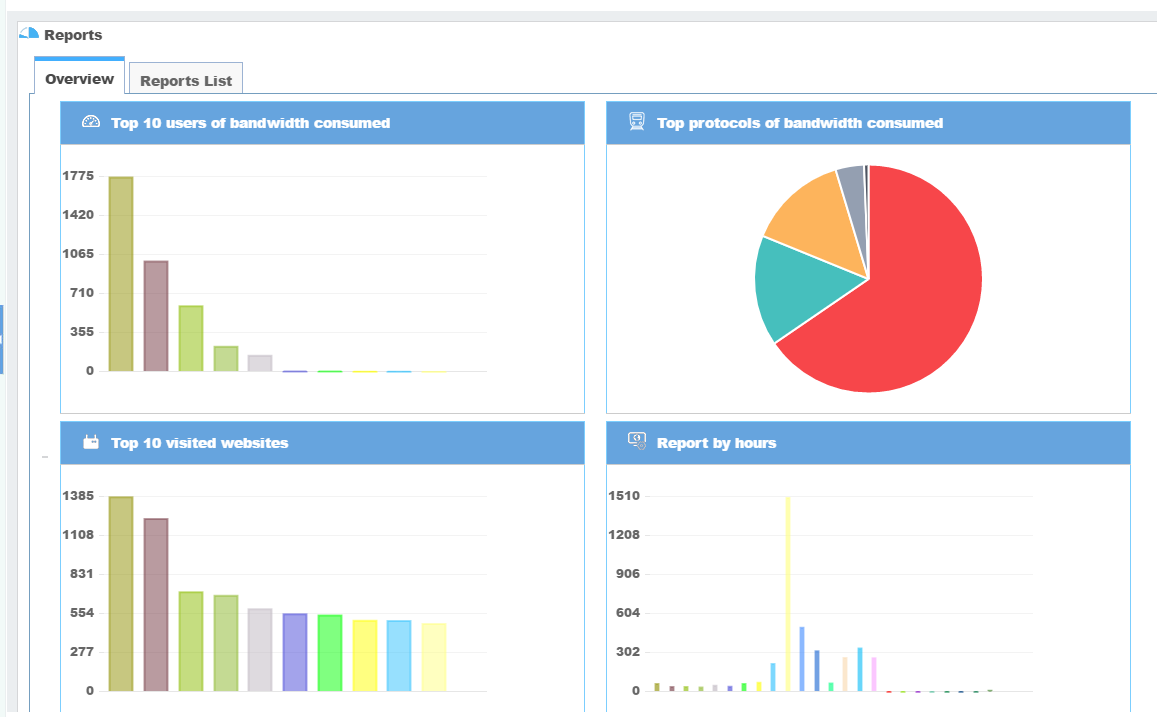 5. ISP Management.
The ISP management module of WFilter integrates user authentication, bandwidth rate limit, accounting, and notification features. With this ISP module, you can get your ISP business running without the need of other products. For details, please check: ISP management in WFilter NGF.
6. Extentions.
WFilter extentions also help for WiFi network mangement. For example:
Network clients scan extension: scan the list of network clients.
Nat discover: discover clients who are sharing their internet.