Facebook Wi-Fi lets customers check in to participating businesses on Facebook for free Wi-Fi access. When people check in to your Page, you can share offers and other announcements with them. Official Facebook Wi-Fi guide can be found at here.
A recent update of WFilter NG firewall added support of "Facebook Wi-Fi". Together with "wechat WiFi", WFilter provides a solution for social network marketing of your business.
This post demonstrates the steps to enable "Facebook Wi-Fi".
1. Add a local user for facebook checkin.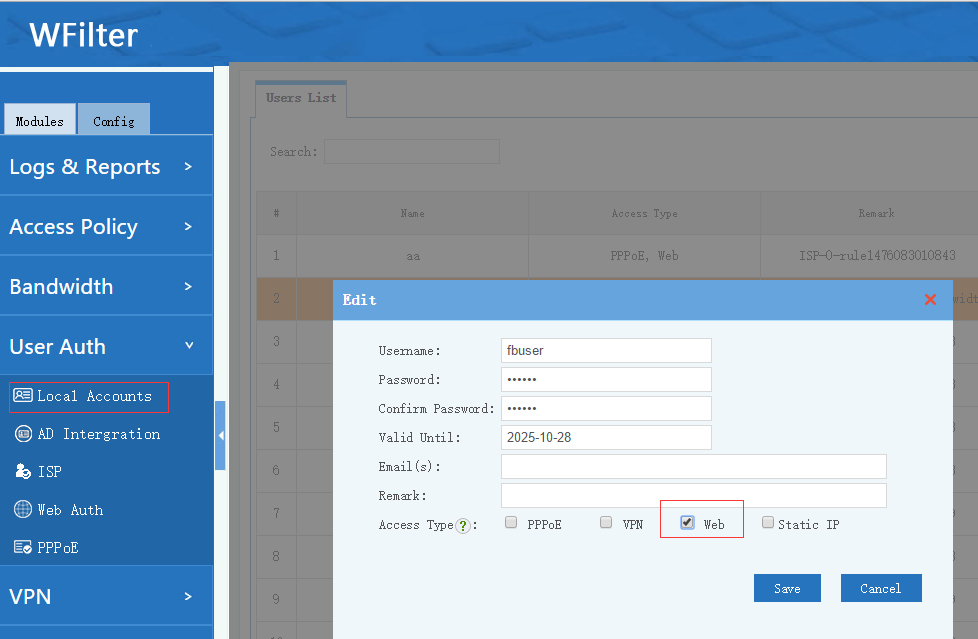 2. Enable "Facebook Wi-Fi" in "Web Auth"->"Thirdparty Auth".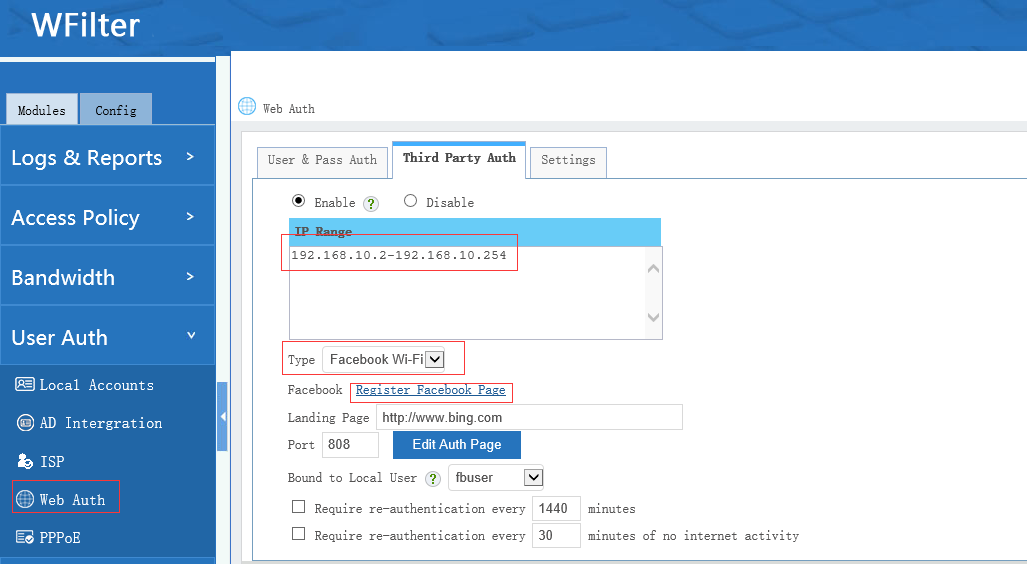 3. Click "Register Facebook Page" to associate WFilter with your business facebook page.
4. Now client devices will be redirected to the login page.
On visits to http webpage, clients will be redirected.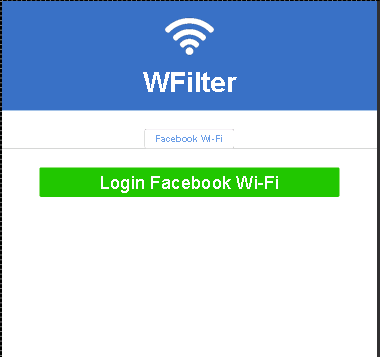 5. Click "check in"  to continue web browsing.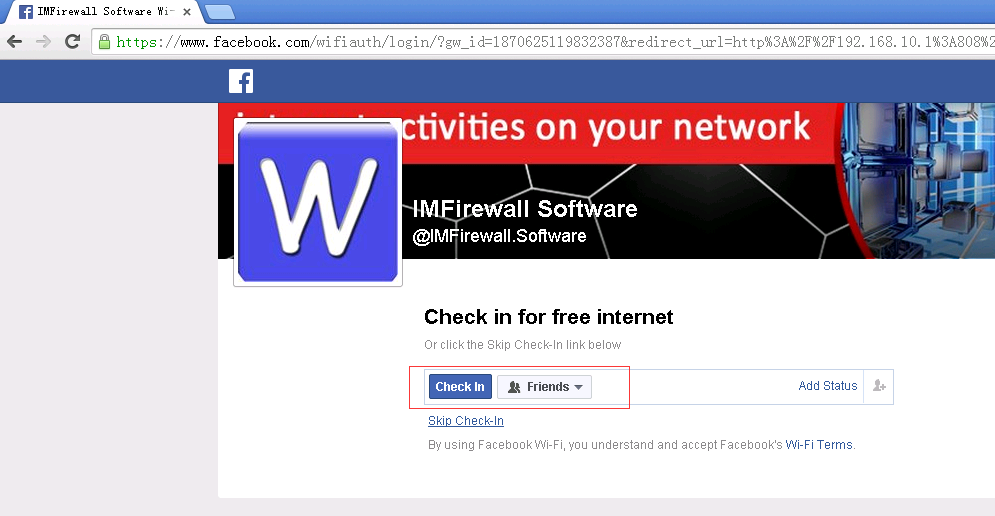 A more detailed guide can be found at here: Webauth of WFilter NG Firewall.