LimeWire is a free peer-to-peer file sharing (P2P) client for Windows, Mac OS X, Linux, and other operating systems supported by the Java software platform. It uses the Gnutella network and also the BitTorrent protocol.
Using Limewire, users can easily download copies of copyrighted materials and illegal or objectionable content. In LimeWire versions prior to 5.0, users could accidentally configure the software to allow access to any file on their computer, including documents with personal information. Though recent versions of LimeWire do not allow unintentional sharing of documents or applications, it still opens a share directory to share downloaded files by default.
Therefore, to save your bandwidth and keep your network safe, you might want to block limewire program on your network.
However, though the default TCP port of Gnutella2 is 6346. You can not block limewire only by blocking this port in your router or firewall, because Limewire allow users to change its default port.
This tutorial will guide you to block limewire downloading using WFilter. WFilter blocks Limewire traffic based on signature matching despite which port it is using. Limewire can be blocked only by a single click.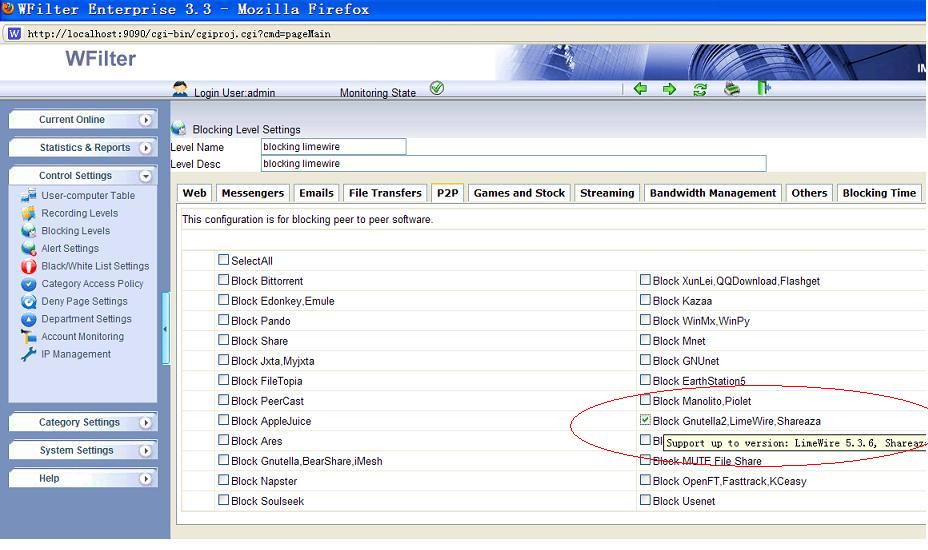 Blocked limewire: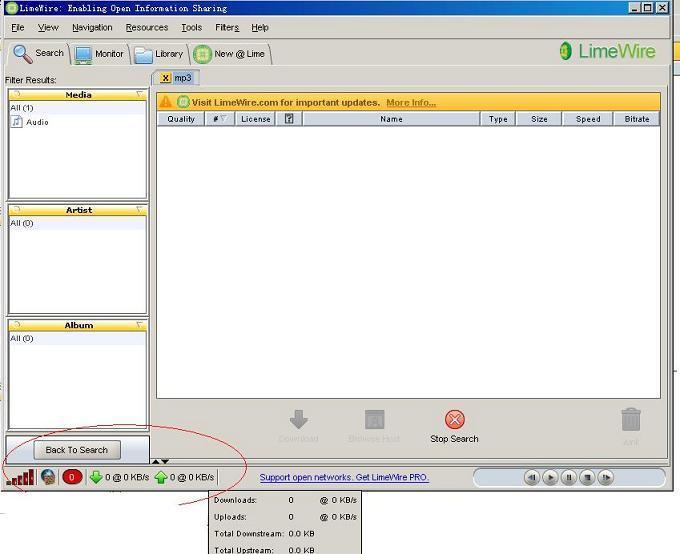 Blocking logs of limewire in WFilter: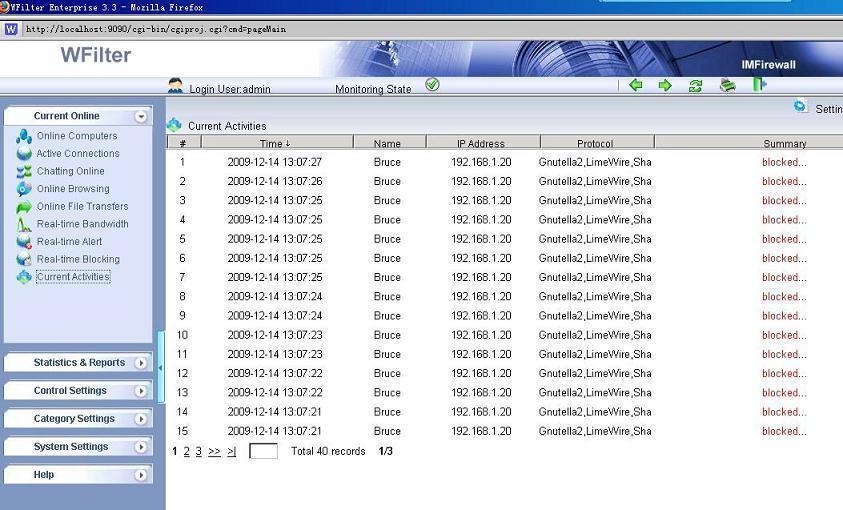 WFilter homepage: http://www.wfiltericf.com/WFilter.htm