In today's internet, video downloading, p2p programs, or IPTV programs can easily consume most of your bandwidth. So to make your internet more efficient, it is important for you to monitor internet bandwidth of each computers on your network.
This tutorial will guide you in installing, setting up and using "WFilter Enterprise" to monitor your Internet bandwidth (uploads and download).
1. Setup a SPAN port for monitoring.
Port mirroring allows you to setup a monitoring port in the switch to receive packets of other ports.
First, you need to setup a SPAN port in your switch. And the computer with WFilter installed in shall be connected to the SPAN port.
Read this example for details to setup port mirroring: Deploy internet monitoring using a port mirror switch.
2. Real-time bandwidth monitoring.
Upon properly deployed, you will be able to monitor all computers internet activity and all internet connections.
The "Online Computers" shows a list of online computers.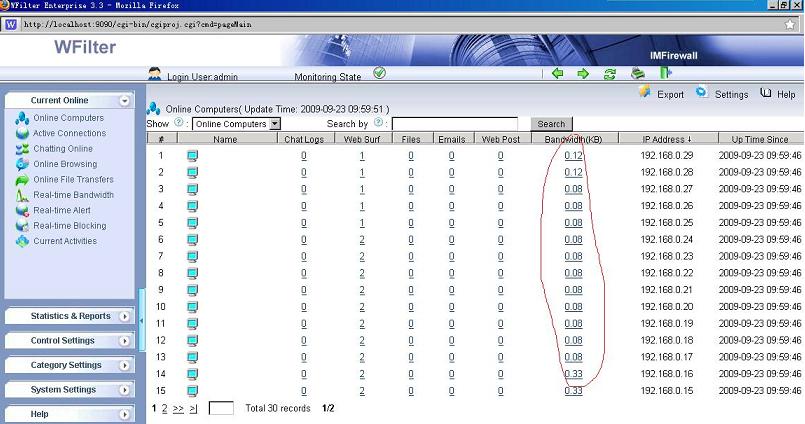 The "Real-time bandwidth" shows current bandwidth usage diagram and top 20 computers.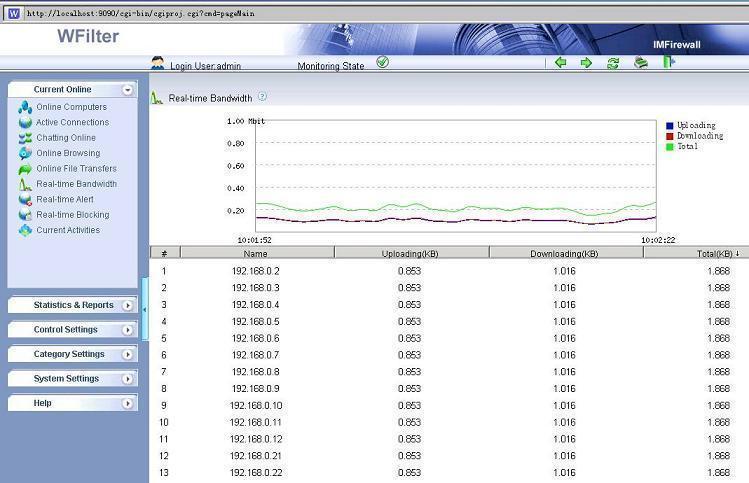 3. Protocol Bandwidth Usage Report.
The "Protocol Usage Report" shows the exact bandwidth usage for different protocols of each computer.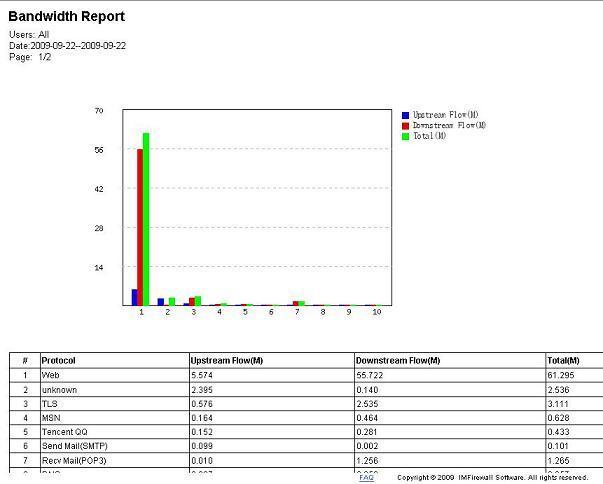 Bandwidth details: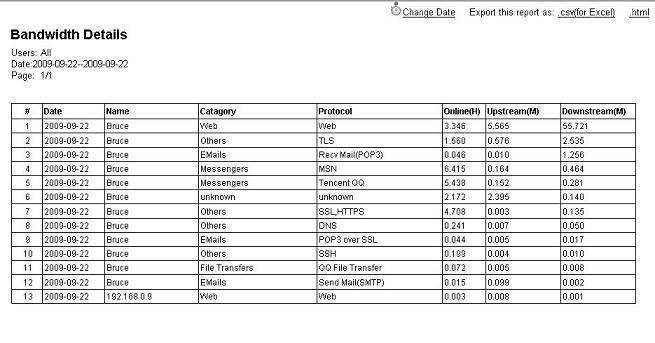 More information, please check "WFilter Enterprise".
Other related links:
How to block internet downloading?
How to monitor internet usage on company network?
Internet monitoring software for business
How to filter web surfing?
How to block websites and restrict internet access?
How to Block Bittorrent and bitcomet?
How to block msn file transfer?
How to block certain websites to save your productivity?
How to block AIM using WFilter