In a previous blog How to monitor internet bandwidth usage in lan network?, I introduced features and steps to monitor lan bandwidth with WFilter NG Firewall.
We have another windows software program named "WFilter Enterprise", which also can monitor clients bandwidth in pass-by deployment. The WFilter pc do not need to be a gateway or network bridge, it can do internet monitoring and filtering through a mirroring port in your switch or router(passby deployment). With pass-by deployment, you don't need to change network topology or add new hardware to deploy an internet content filter.
In this guide, I will demonstrate the bandwidth monitoring features of WFilter Enterprise 4.1.
1. Realtime bandwidth shows clients list and real-time bandwidth rate.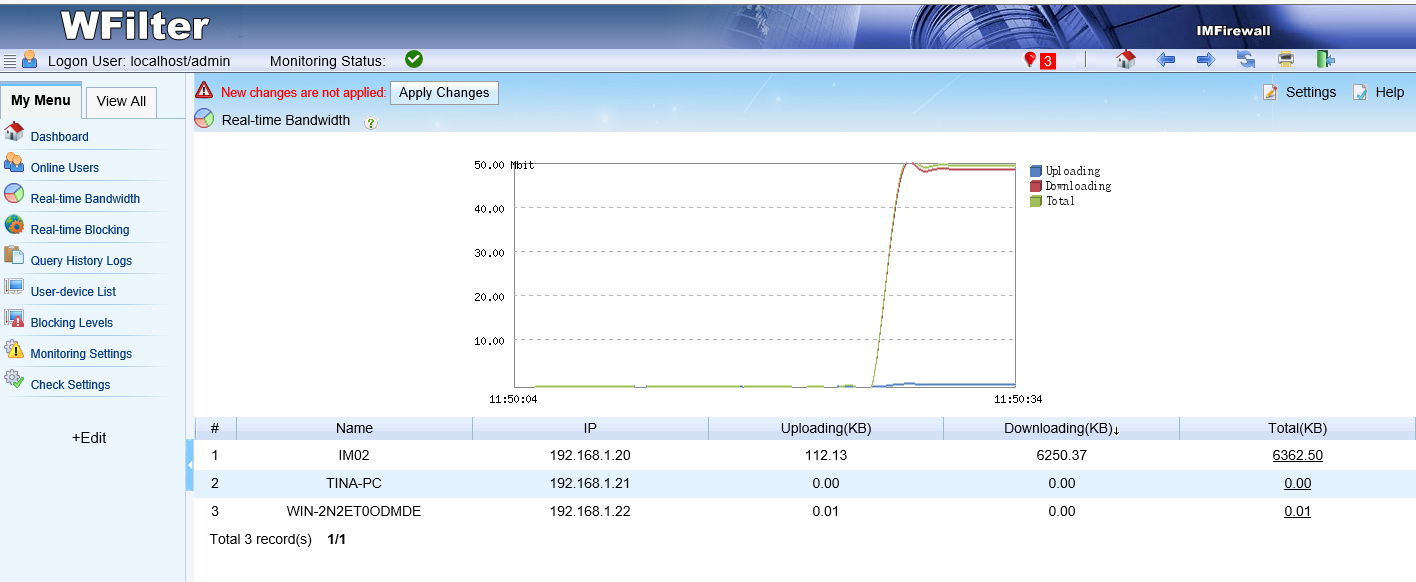 2. Click bandwidth to get live connections of a client.
You also can terminate connections by clicking the red icon.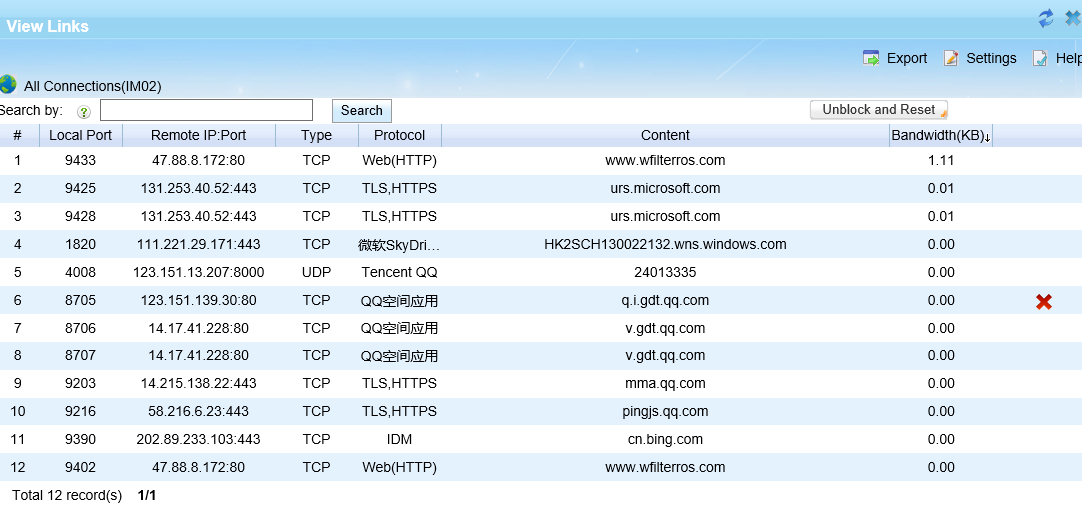 3. Bandwidth Report by protocols
The reports have pie, bar, line and data formats. You can do report by username, data, protocol name and protocol category.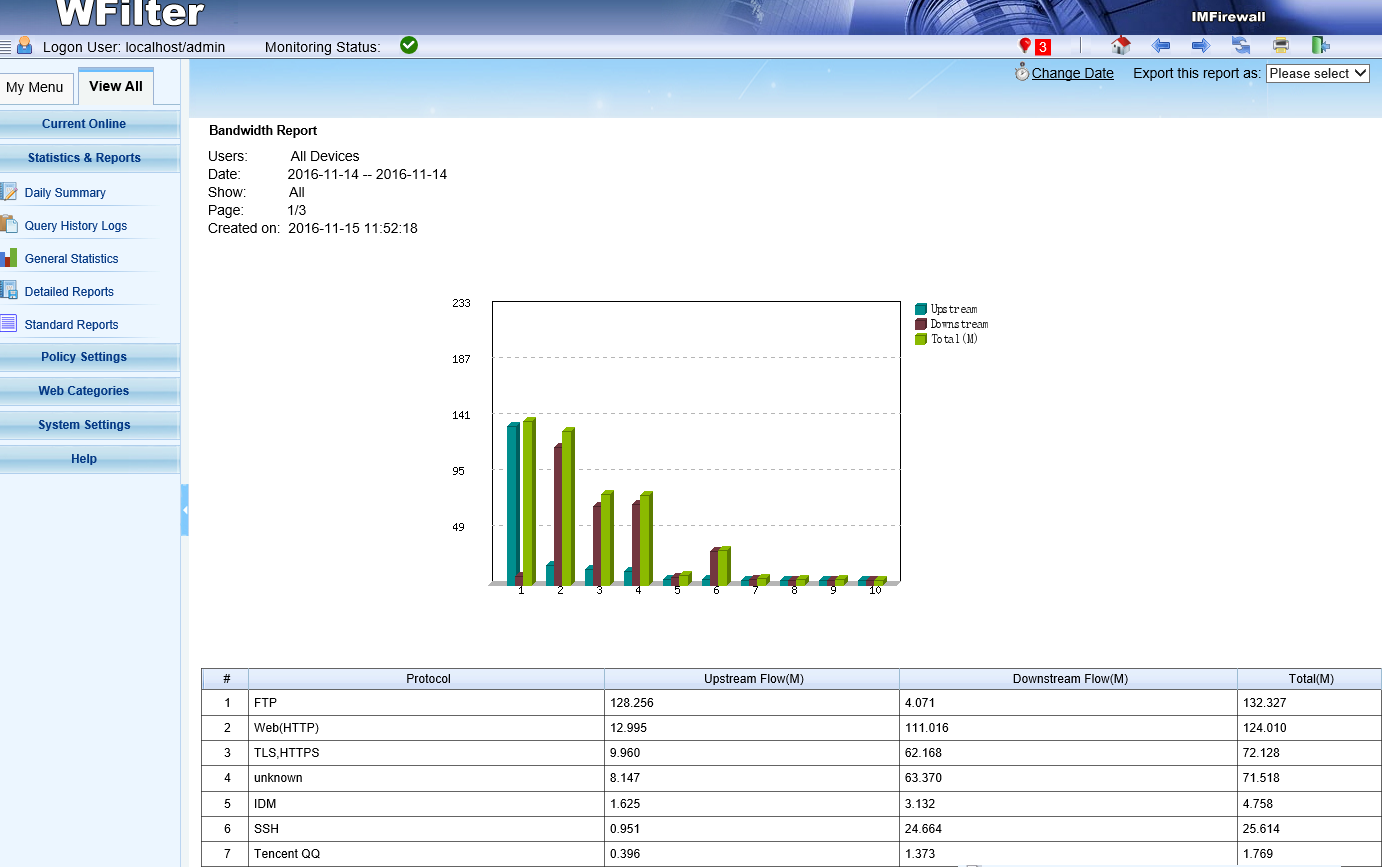 4. Bandwidth Alert
Send an alert email when bandwidth threshold is reached.