Torrent downloading can consume most of your bandwidth. It's rather annoying for IT administrators.
With WFilter NG Firewall, you can detect torrent traffic, block torrent downloading and get bandwidth report of torrent traffic.
In this post, I will demonstrate the steps to block torrent in LAN network with WFilter NG Firewall. Please note that WFilter block torrent by protocol matching. So once you block bittorrent in WFilter, all other torrent clients, including bittorrent, utorrent, qtorrent will all be blocked.
1. New a blocking policy in "App Control".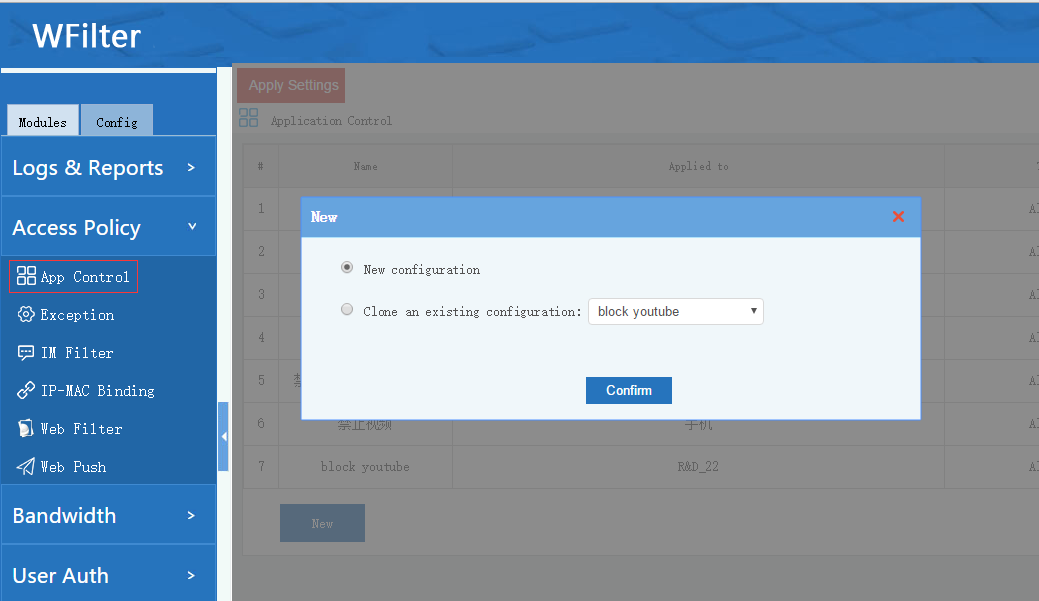 2. Name it "block torrent", set "bittorrent" to "deny".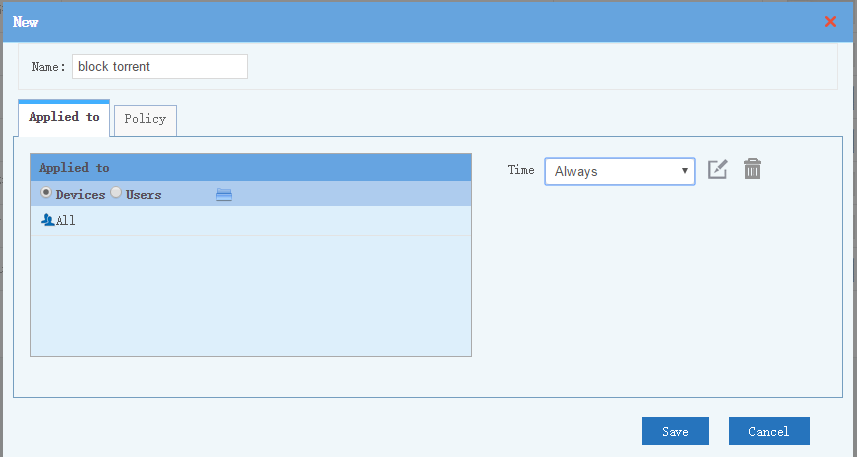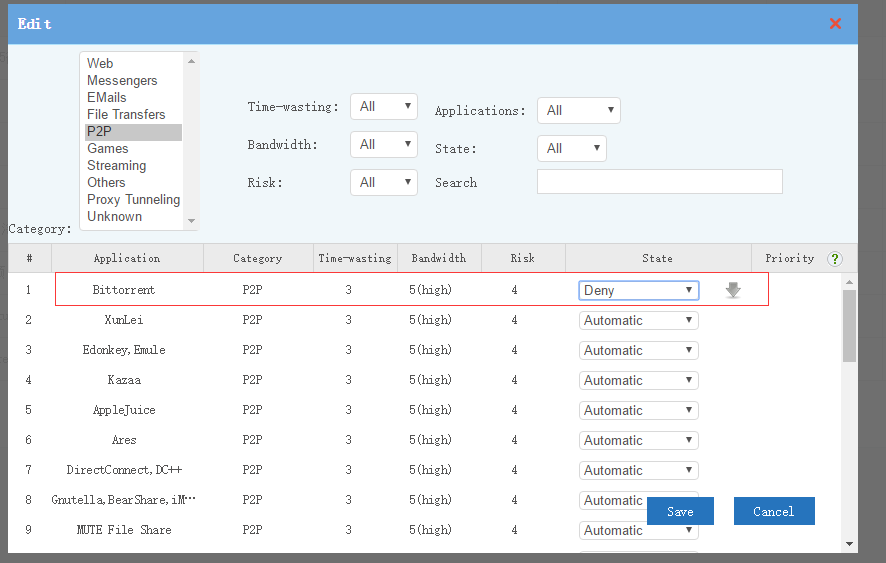 3. Torrent clients being blocked.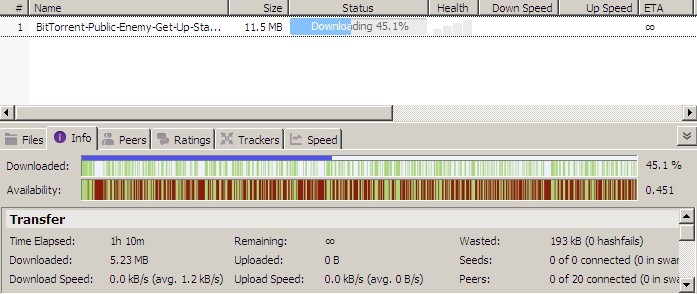 Please note that all WFilter products can block torrent in Lan network. You may check other topics:
How to block utorrent downloading with WFilter 4.1?
How to block torrent downloading with WFilter free?