You may use WFilter to setup internet access policies for network computers. However, it could be a very complicated mission for IT department to set the policies when you have a lot of departments and users.
In this case, the solution is to setup multiple WFilter operators for departments. Each operator only can set policies for users in certain departments. For example, department manager has the privilege to set internet policies for department staffs.
In this topic, I will guide you to manage multiple operators in WFiler Enteprise 4.0.
1. Add departments
You can add departments in Policy Settings->Department Settings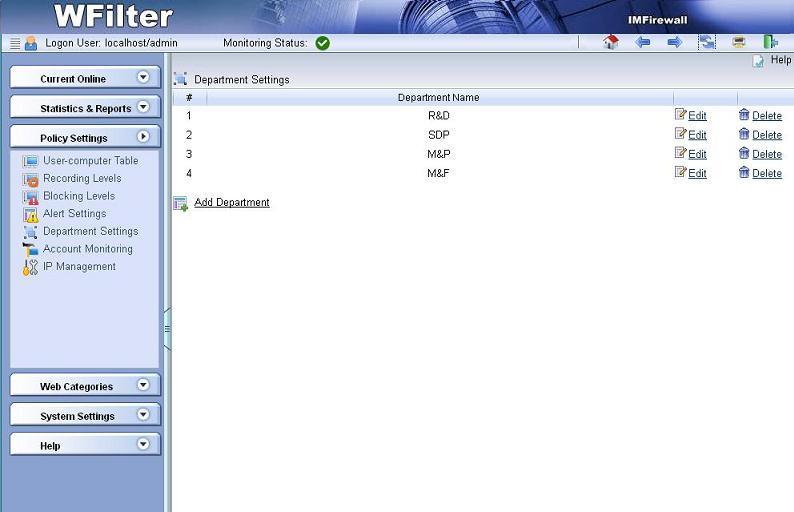 2. Add operators
Add operators in System Settings->Manage Operators.
The "Supervising Dept." defines the users whom this operator can see and configure. You also can define the WFilter menu for each operator.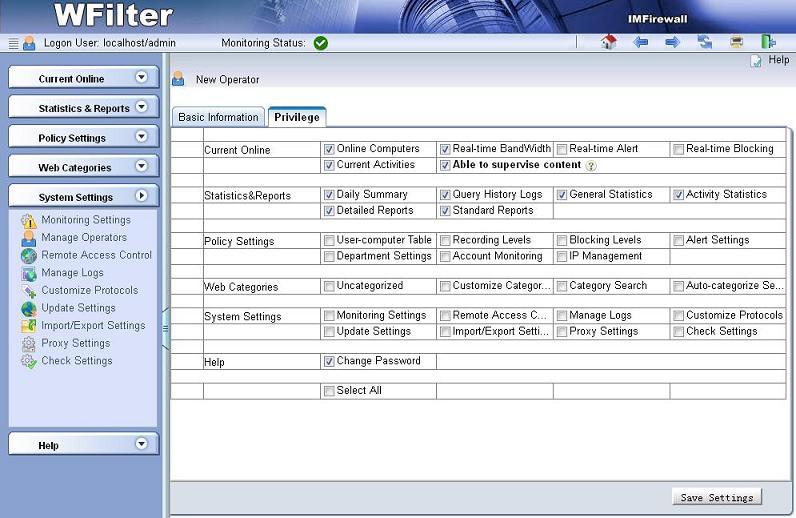 3. Policy Settings
You can define departments' ip ranges in "Default Ip Policy". So ip addresses will be added to certain deparment automatically.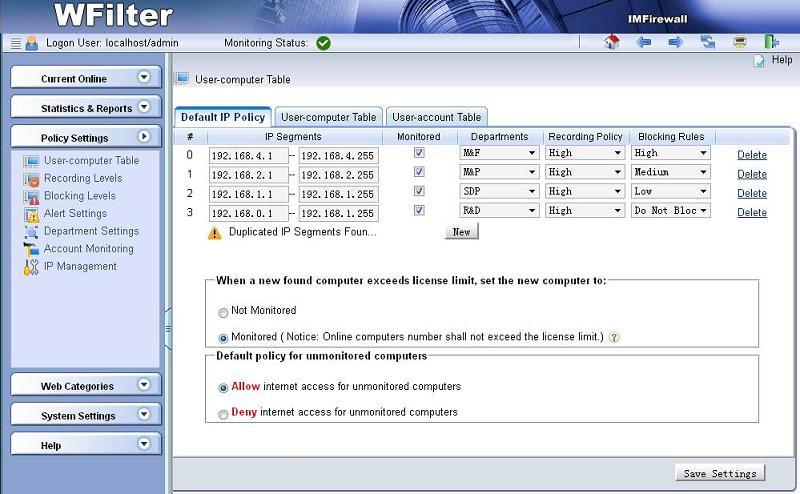 4. Operator Features
In "User-computer table", operator can only see users in its "Supervising Dept.".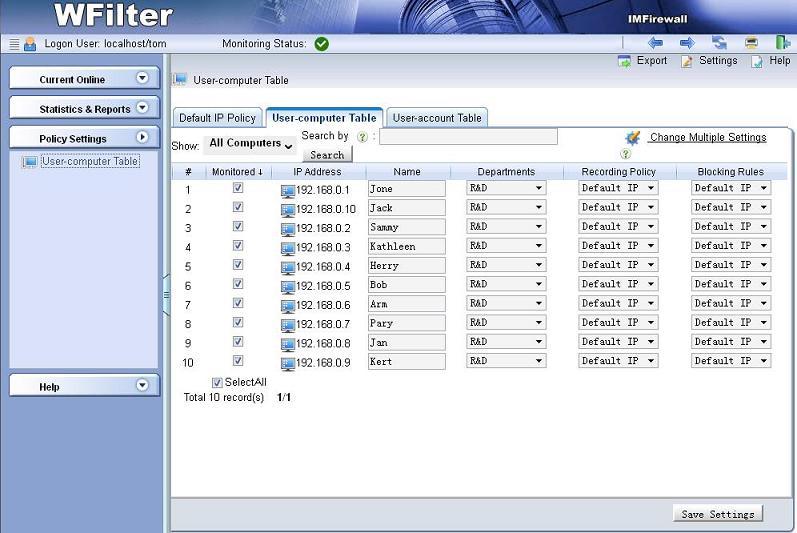 You can schedule standard reports to be sent to the department managers.